In the past few years, many have asked us questions about the process and challenges of culture-building. That is why we have decided to put together these short 2-hour culture talks.
Introducing 95%'s Culture Insights talks – each talk is a quick and concentrated dose of how-to's and real Malaysian case studies. Participants will leave each talk feeling inspired and ready to test out frameworks in their companies.
For this round, we've picked up three questions all of our prospects and clients have asked:
Is there a sustainable way to team building?
How can I know if my company culture is good or bad?
What are the building blocks to culture-building?
If you've had these burnings questions too, here's the perfect opportunity to have them answered.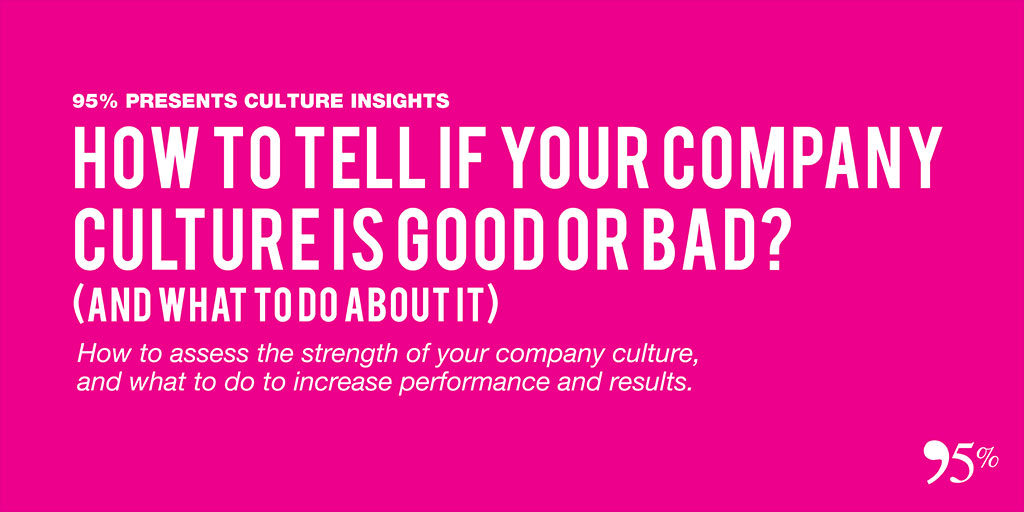 How To Tell Your Company Culture Is Good or Bad? (And what to do about it.)
Find out how to assess the strength of your company culture, what makes it good (or bad), and what to do to increase engagement, performance and results.
Date & Time: 17th March 2020, 10am – 12pm
Date & Time: 3rd April 2020, 10am – 12pm
The Blueprint for Building Business Culture
If you'd like to find a structured approach to building your company culture, come hear Culture Consultant Janet Lee introduce the 4 Keys and give you the answers you're looking for.
Date & Time: 24th March 2020, 10am – 12pm
Date & Time: 22nd April 2020, 10am – 12pm