We help companies strategise and install a joyful,
productive culture that drives business.
Our proprietary 4-phase Blueprint will provide you with a comprehensive
plan to achieve buy-in and shift employees from Waiting & Wandering to Willing & Winning.
Learn to craft a clear and compelling culture manifesto
Prepare and develop your team to avoid the pitfalls of a premature launch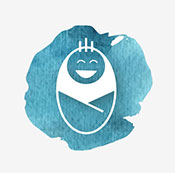 Structure the launch to gain both head and heart buy-in
Build the ecosystem that will sustain the culture and help it evolve over the years
Working with 95% for a year has been a deeply enriching experience. Janet and team are a bunch of culture consultants who really care about my company and my people, delivering above and beyond their scope of work. 

Through a series of coaching and workshops, both online and in-person, my company survived a very challenging 2020 with a core team that's grown even stronger than before. We also founded a new brand which will take us into the future. 

As they say, "Rome wasn't built in a day". Similarly, great company cultures are not developed overnight. With 95%'s continued support in 2021, we want to engage everyone else in my company through our 5 core values and thrive through this pandemic. 

Thank you 95%! I look forward to continuing my people's journey of growth together.
In our pharmacy practice, exceptional service culture is the heart of our business. 95% has been instrumental in initiating, guiding and installing our #rockstarpharmacist culture across all business segments. Their support, consult and objective feedback are valued as we continuously model our service excellence.
The work that 95% did helped us achieve the company's culture transformation aspirations. Most importantly, they were genuine about helping us. We needed to increase the level of passion, ownership and collaboration. By the time 95% completed their engagement with Cyberview, I was happy to see my Management Team (Division Heads) and HODs beginning to engage in robust debates and work together to achieve project deadlines.
I am very happy that we did this (with 95%). We have had a very positive business input to our company. If you compare our performance and client evaluations with last year, we improved and we won quite some new business. One in particular we won because we came across as a solid open team which was very dynamic and they saw that we worked together very closely and as a very solid team. Clients like that because it gives them trust that their account is in good hands.
A huge thank you for our culture consultant, 95%, for transforming Cyberview! After all the sweat and tears, I am proud to say that WE HAVE TRANSFORMED! Two years ago, when there was a challenge, divisions would pit against each other. There would be breakdowns and dissensions. But recently, a similar incident occurred and we saw the company coming together as one. We collaborated, we stepped up, we delivered. Truly, it is only in times of crisis when the culture of a company will be tested. That is when you see the strength of the company, and I am proud to say I've never seen Cyberview this strongly united.
95% was a fabulous partner because aside from delivering results, they spent a lot of time working with us to come up with the best solutions. They built strong personal bonds with my team members and served as great mentors and very often good sounding boards in delicate situations.

I would classify this programme as the key catalyst that brought on a huge cultural change and its ensuing benefits.
If you'd like to find out more about culture and how it drives business results, get in touch and we'd be more than happy to share with you over a cup of coffee.